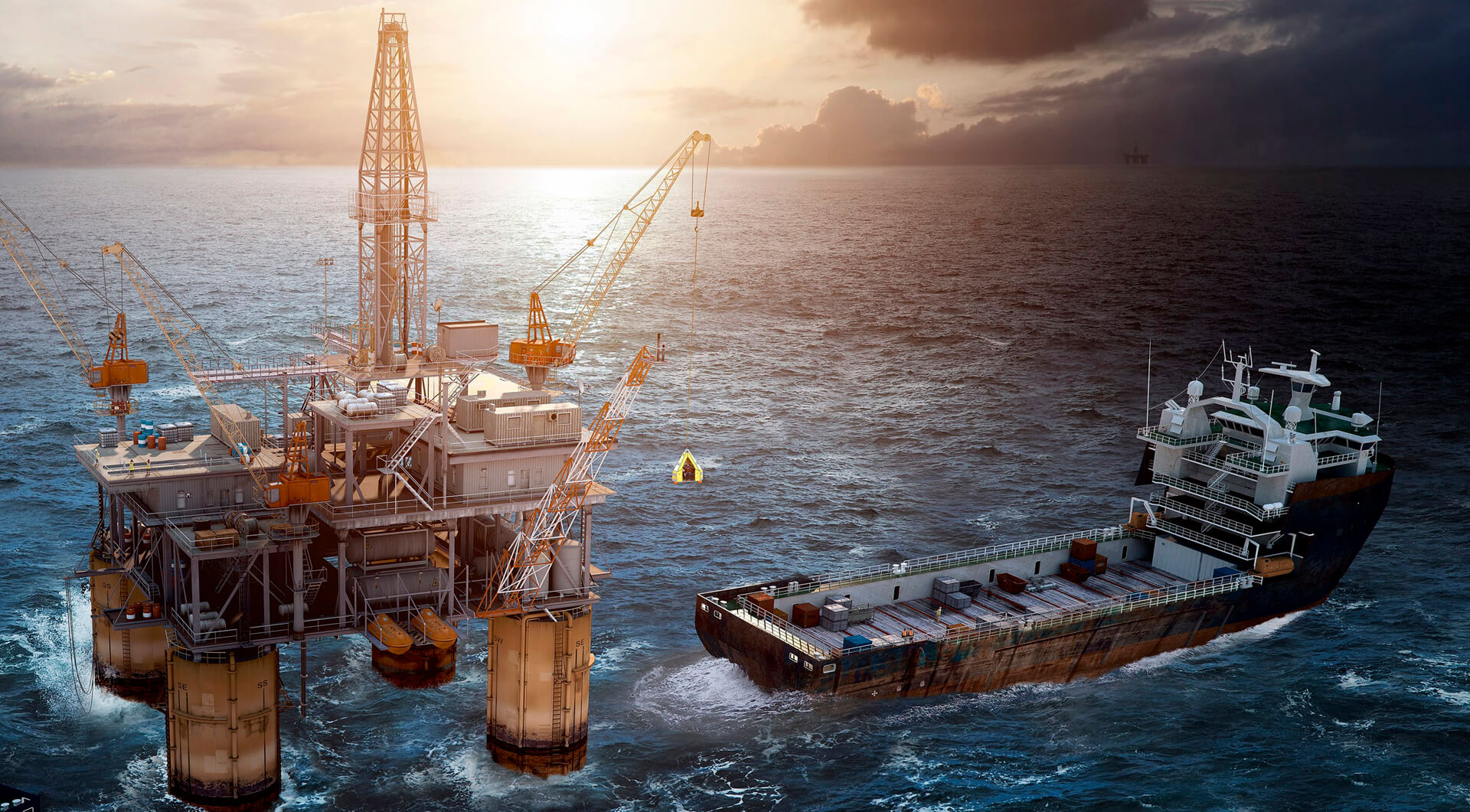 Movement on waterways is increasing in importance every year, everywhere. It has an impact on global transportation, the food chain, our leisure time and security and on national defense. More than 100,000 commercial and 25,000 naval vessels are operating globally, and numerous small vessels are shuttling all around the world. Currently, 90% of global cargo weight is carried by vessels. And, as the cruising industry gains in popularity, thousands of cruise liners are transporting tourists to glamorous locations worldwide.
The Marine industry can be categorized by any ocean-, sea-, lake- or river-going vessels carrying cargo or passengers and operating a scheduled route from harbor to harbor. The Offshore industry is dedicated to vessels that are built and equipped for special work at offshore sites, such as at wind farms or oil rigs. Featuring a wide range of vessels and an even more extensive scope of applications, AC drives are essential to provide accurate and flexible power conversion control to meet process needs both on-board and on-shore.

Maximum uptime and efficiency
VLT® and VACON® drives are designed and built to provide maximum uptime and efficiency and robust performance. These are critical factors in the marine business where repair and maintenance must be kept to a minimum. VLT and VACON drives have the highest number of class type approvals from nine authorities. This gives you the best possible choice when selecting drives for your marine application.

Route to market
The marine and offshore industry is unique with hundreds of different vessel types and numerous functions on board. The market for different vessels is driven by global economics, and about 3,000 new vessels are built every year.
Selecting the right partners early on in the vessel-building phase is crucial to ensure the success of projects. Danfoss Drives' dedicated marine and offshore teams are on hand to discuss AC-drive services and comprehensive drive systems for a wide range of on-board applications and power solutions. With over 25 years of experience, we work hard to maintain long-term partner relationships. We are located globally, regionally and locally so that we can offer the highest levels of service for you and your customers in the marine and offshore industry.
Our unique and continually expanding AC-drives portfolio covers all on-board demands for low voltage up to 5.5 MW of power, and our new medium-voltage products further extend the power range. Our product portfolio creates added value for customers in machine and system building as well as for vessel operators and owners and enables us to provide the best-possible support for:
OEMs – we have the optimum drive for every single application on board. To deepen our customer-specific fit and functionality, we offer the best software development methods.
System integrators – we have modules, components and functionalities for every kind of drive solution allowing system integrators to invent and create the most sophisticated vessel-wide drive/grid systems.
Shipyards – we always deliver the correct dimensioning and selection tools and provide the best professional advice in person to secure the ideal cost-effective choice for drives, support and service packages.
Naval architects and maritime engineers – we have the best-in-class experience and information to share about existing marine drives. We also continuously research and develop new technology capability in vessel building.
Ship owners and vessel operators – we have the mindset to build long-lasting and efficient solutions for all kinds of vessels. Hundreds of thousands of our drives are already reliably in action and saving money for our partners.

Applications
Our robust and versatile drives are perfectly suited to marine and offshore applications where vibration, temperature, redundancy and noise levels place high demands on processes. They can be found in all areas of a ship, from the keel to the topside, from the engine room to the cargo deck, in cabins, and in shore-supply and harbor processes.
Application areas include: power generation, power conversion, power supply, hybridization, propulsion, machine room, heating and cooling, ventilation, water handling, air conditioning, deck machinery and cargo handling.
Specific applications, such as fans, pumps, compressors, scrubbers, yaw and pitch control and steering gear, cranes, hoists, lifts, main propulsion units, thrusters, winches and tensioners, all benefit from the utilization of a dedicated drive
Our clients include some of the best known names in the commercial marine and offshore world.